At the official reception for the best students of 2016/2017, held at the White Palace, LINK group, a partner of the HRH Crown Prince Alexander Foundation, announced great news with regard to the awarding of 20 one-year scholarships for ITAcademy.
The scholarships are solely intended for the students who were selected as the best students of their generation in 2016/17.
Students may apply not later than 15 July. Further information on the conditions for obtaining the scholarships is available at
www.it-akademija.com/itacademy-stipendije
. The recipients shall be announced ten days upon the application deadline (25 July). The students will be presented with the scholarships on Wednesday, 6 September, at 17h at the ceremony at the White Palace.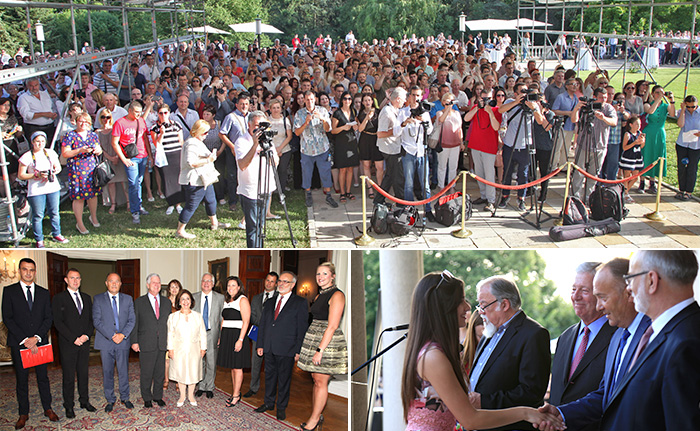 In addition to the knowledge required by the most sought-after IT fields, ITAcademy, which the students will be able to attend online, using the state-of-the-art distance learning platform, provides its students with qualifications from Cambridge, Microsoft and Adobe and operates under authorisation from Cambridge International Examinations.
Following the awarding ceremony, the 20 students will choose a department and programme. They will also have the option of receiving professional advice regarding programme selection.
On Friday, 30 June, the royal Karađorđević family
www.royalfamily.org
, HRH Crown Prince Alexander and HRH Crown Princess Katherine, welcomed more than 500 of the best graduates from Serbia and Republika Srpska at the ceremony that took place for the 16th consecutive year.
The ceremony was attended by the Serbian Minister of Education, Science and Technological Development, Mr Mladen Šarčević, and the Minister of Education and Culture of Republika Srpska, Mr Dane Malešević.