Creativity, innovation and affirmation of absolute values. Exchanging ideas, creative content, as well as encouraging entrepreneurship among young people...
These are the shared values that have connected LINK group and the Mikser creative collective on the way to launching the Mikser House project in Sarajevo – a new regional cultural and educational center that will gather artists, creative and young people thirsty for new knowledge, and audiences from the region and from all over the world.
It is, therefore, a great pleasure to announce that, thanks to the official cooperation with Mikser, LINK group and ITAcademy will have a permanent presence at the new location.
Innovation Lab powered by ITAcademy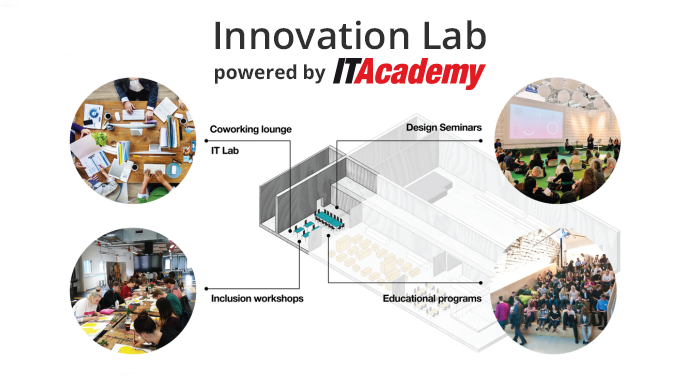 The Mikser House Sarajevo project spreads across more than 1,300 m2 in the Pofalići industrial zone, within the Vaso Miskin Crni complex. It comprises a concert and fair hall, design shop, canteen and the Frédéric Maurice gallery, while a large portion of the space will be dedicated to the unique Innovation Lab.
Innovation Lab is a space which combines education, culture and innovation. It will host educational programs, seminars, workshops, and will be arranged as a coworking space, with great support from ITAcademy from Sarajevo and the LINK group company.
Grand opening in September
After five years spent in the Savamala district of Belgrade, during which they hosted over 1,500 cultural events with more than a million visitors, Mikser House will officially open the doors to the new regional center in Sarajevo on September 8, 2017.
Mikser House will continue to bring together creative people and experts from the entire region, and represent a meeting point for citizens, architects, designers, artists, musicians, companies, public institutions, the media, the international and local community; on their path, they will always have support from their partners at LINK group.
See you at the opening and don't forget to visit the ITAcademy Innovation Lab!